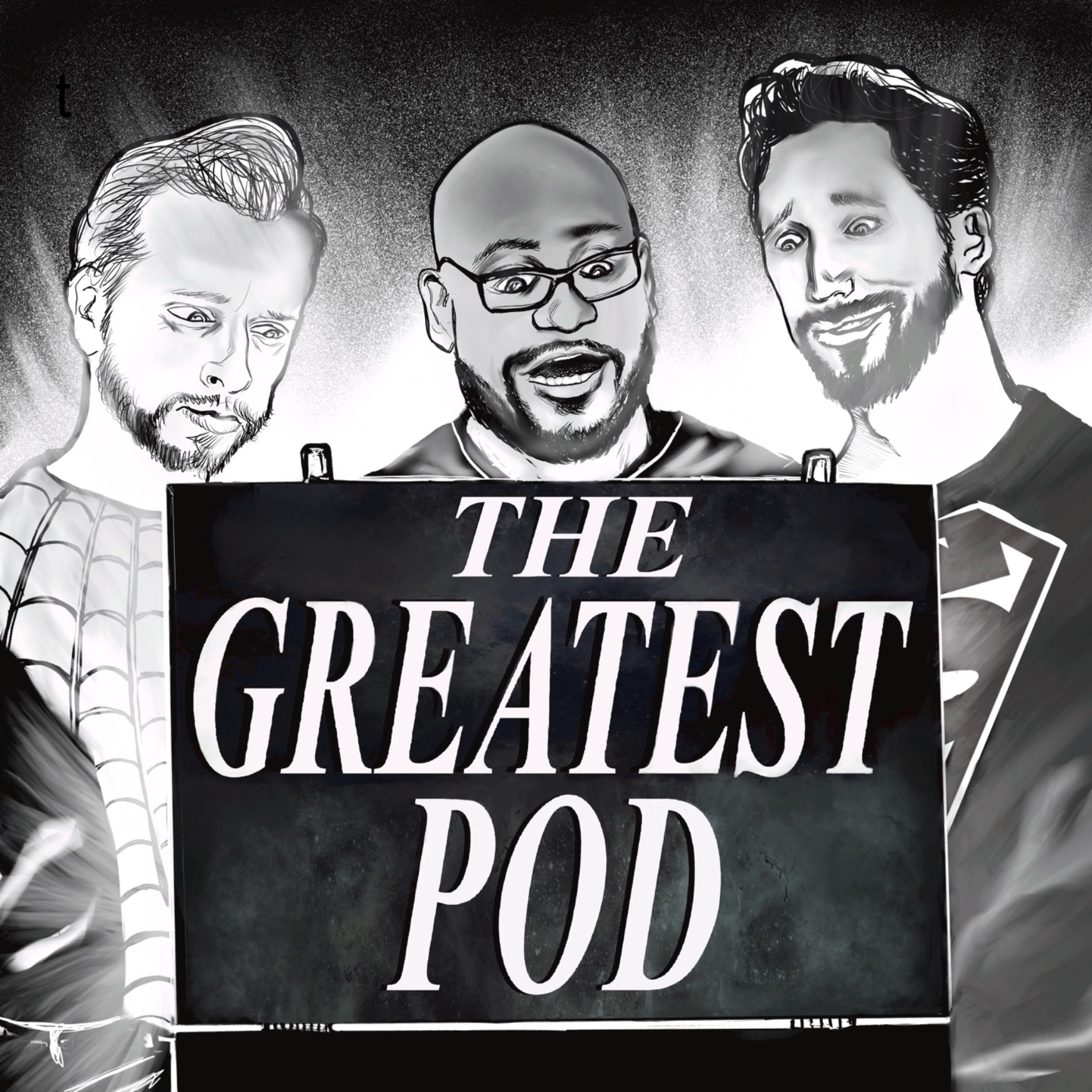 This one is a real commute killer as Ed Greer and special guest Billy Business find themselves asking, "Will DC be The Greatest?" Now obviously no one sane is actually rooting for any of the corporations vying for our collective attention (unless you work for one) but the superhero-sphere is undeniably more interesting when DC is doing great stuff. They are presently carving out a strong position as the "mature" version of the mythic power fantasies rocking the large and small screens these days. The topics include the much maligned DC fandom, the Snyder era, and after the 47 minute mark there's some SPOILER chat about PEACEMAKER on HBO MAX until 1:03:15. Enjoy!
Follow us! Here's everybody's Twitter:
@nerdgoatpodcast (our Twitter account)
@EdGreerDestroys
@dorkyswallow
Please leave a 5-star review, if you can, it really helps! Please share our stuff if you like it.  Support our Patreon here: https://www.patreon.com/TheGreatestPod to get exclusive pods on subjects we can't tackle here and also physical art prints.
Watch REBOOT IT, our YouTube Show where we update your favorite franchises alongside Fandom Producer Billy Business here: https://www.youtube.com/channel/UC8o6NuUQLlA10GDyxkM5xZw